Mar 06, 2018
5 FIRST CLASS EXCURSIONS FROM BANGKOK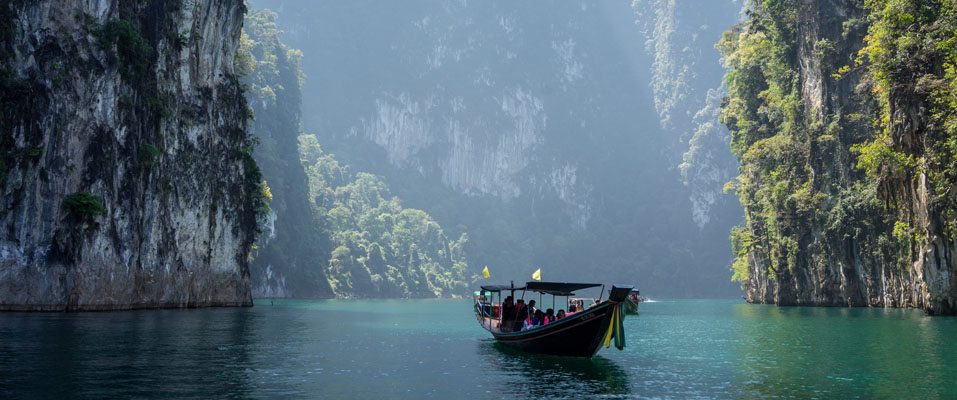 As the air travel hub of Thailand and South East Asia, Bangkok's excellent connectivity combines with its many attractions to draw over 20 million visitors a year.  It comes as no surprise then that Bangkok has been named Most Popular City for International Tourists in the Global Destination Cities Index for the past two years running.
Also known as the City of Angels, Bangkok is now the destination of choice for affluent travelers thanks to its burgeoning creative scene, luxury dining, and mega-malls.  Whether visiting Bangkok for business or pleasure, First Class Guests are also discovering the glorious national parks, exclusive heritage sites and luxury resorts within easy reach of the city.  Here we look at five First Class Excursions from Bangkok for those who accept only the best.
BANGKOK TO PATTAYA:
DISCOVER ALL THAT THAILAND'S ENTERTAINMENT CAPITAL HAS TO OFFER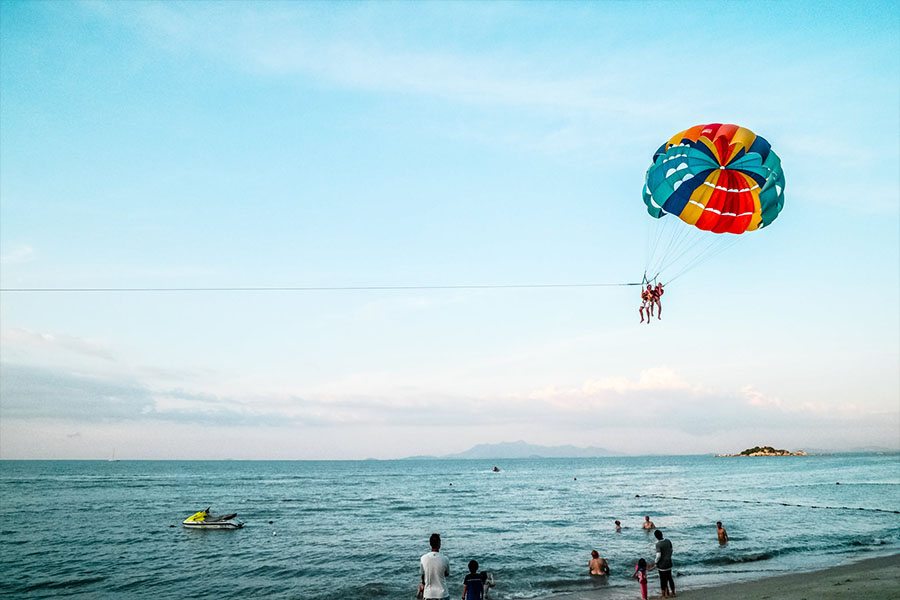 photo credit – Donald Tong
A trip to Pattaya remains one of the most popular excursions from Bangkok. Upon arrival in Pattaya City, visitors are greeted by the sweeping panorama of Pattaya Bay and one of Asia's largest beach resorts. A former fishing village on the Gulf of Thailand, Pattaya has today transformed itself into the global capital of dreams-come-true.
There is just so much to see and do on your Pattaya trip, from island hopping, water sports and diving, to exploring the corals and marine life on a submarine.  Pattaya's excellent choice of museums, monuments, theme parks, botanical gardens and zoos provide fun and entertainment for individuals, couples and families alike.
You want to party?  The famous Pattaya nightlife exceeds its reputation.  Sport?  There are around twenty golf courses nearby.  Seclusion?  Take your pick from the array of 5 Star-plus resort hotels in Pattaya that promise ease and exclusivity.   And when at last it's time to leave, travelling from Pattaya to the nearest airport is just a one-hour drive.
BANGKOK TO HUA HIN:
SOAK UP THE HERITAGE AND CHARM OF THAILAND'S ROYAL BEACH RESORT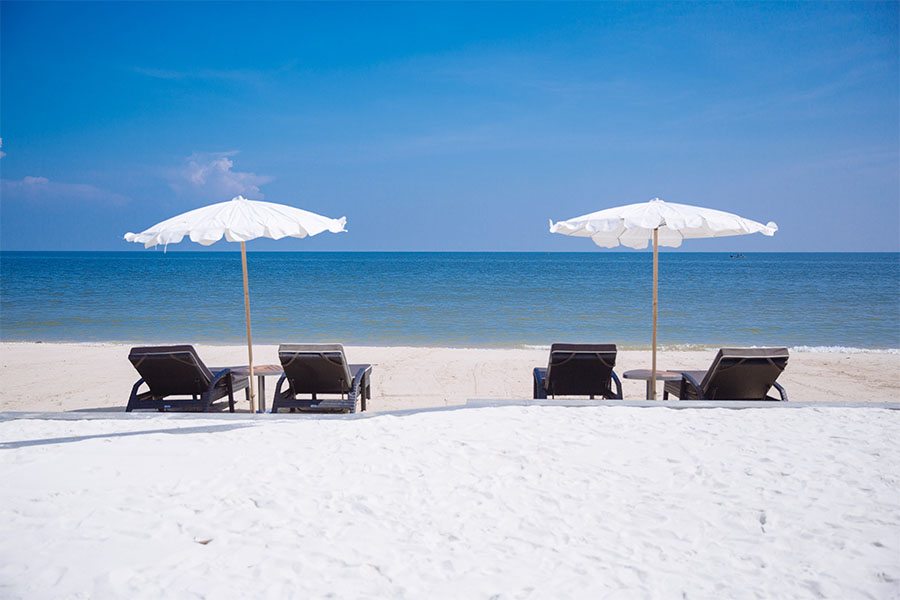 photo credit – bababeachclub
Long favored as a summer beach retreat by monarchs of Thailand, Hua Hin has the image among both locals and visitors as a First Class Enclave of tranquility.  So it is, thanks in part to the unspoiled sands and slumber-friendly temperatures.
But hotels in Hua Hin are of international standard, and the town is far from sleepy, boasting fine shops and restaurants, as well as the lively weekend Cicada Market with its handmade artifacts and live entertainment.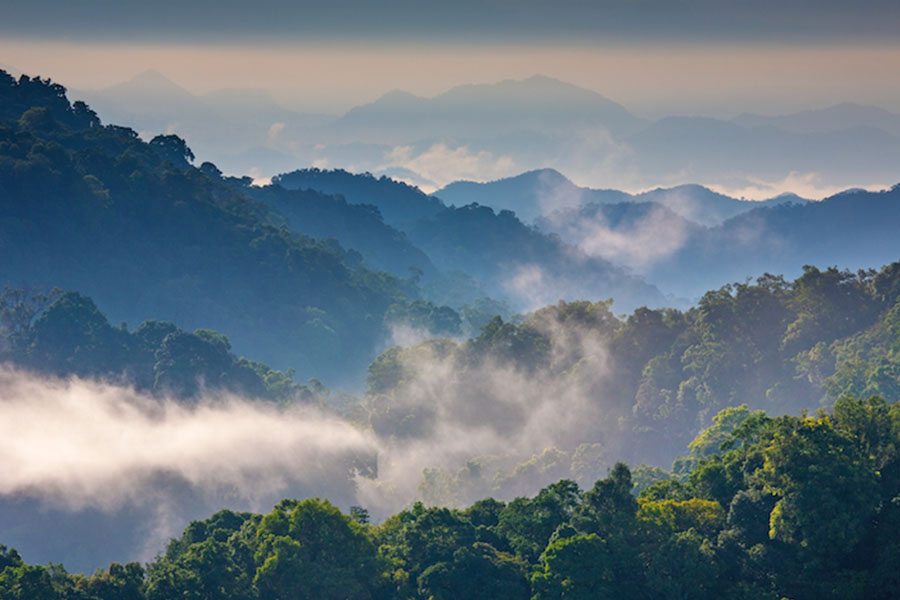 Kaeng Krachan National Park | photo credit – thainationalparks.com
A trip to Hua Hin and its environs can also take in waterfall hikes, the serenity of the beach at nearby Cha Am, a walk through the mangroves in Pran Buri forest, and a visit to Thailand's largest national park, Kaeng Krachan, home to over four hundred exotic bird species as well as a chance to swim with carp.  With so much to offer, Hua Hin makes an ideal excursion from Bangkok for the First Class Guest.
BANGKOK TO KHAO YAI:
EXPLORE THE AMAZING FLORA AND FAUNA OF THAILAND'S NUMBER ONE NATIONAL PARK
The trip to Khao Yai is a journey into, if not the unknown, then at least the extraordinary.  A national park that's part of a UNESCO World Heritage site, Khao Yai features lush expanses of forest, grassland and mountains, plus waterfalls such as Heo Suwat, which was featured in the movie The Beach.  Home to sixty-plus species of wildlife, including wild elephants, macaques, deer and monitor lizards, Khao Yai's fauna are as much of an attraction as its stunning flora.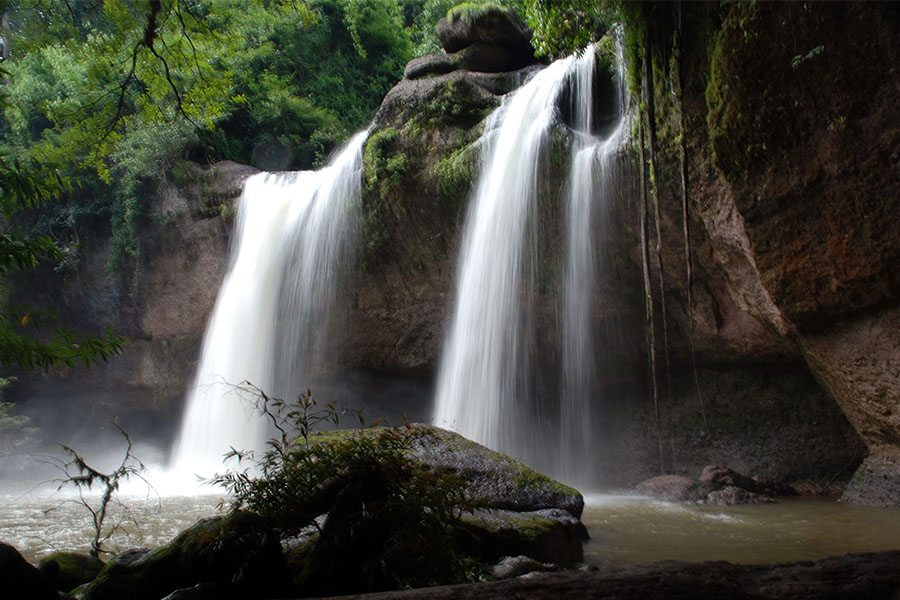 Haeo Suwat Waterfall | photo credit – Chris huh; wikipedia  

Just outside the park, Palio Khao Yai is a somewhat unexpected Italian-style village and shopping centre with a sense of humour.  The maze is populated with cartoon characters.  And with its crazy sculptures, the hundred-acre flower garden delivers belly laughs among the blooms.  In short, it's Thailand in microcosm: sights to take your breath away and fun to lift your heart.
Khao Yai accommodation varies from the excellent luxury hotels in Khao Yai to caravans, tents – some with en suite bathrooms! – and tree houses.
BANGKOK TO RAYONG:
SPOIL YOURSELF WITH A CHOICE OF TROPICAL ISLAND PARADISES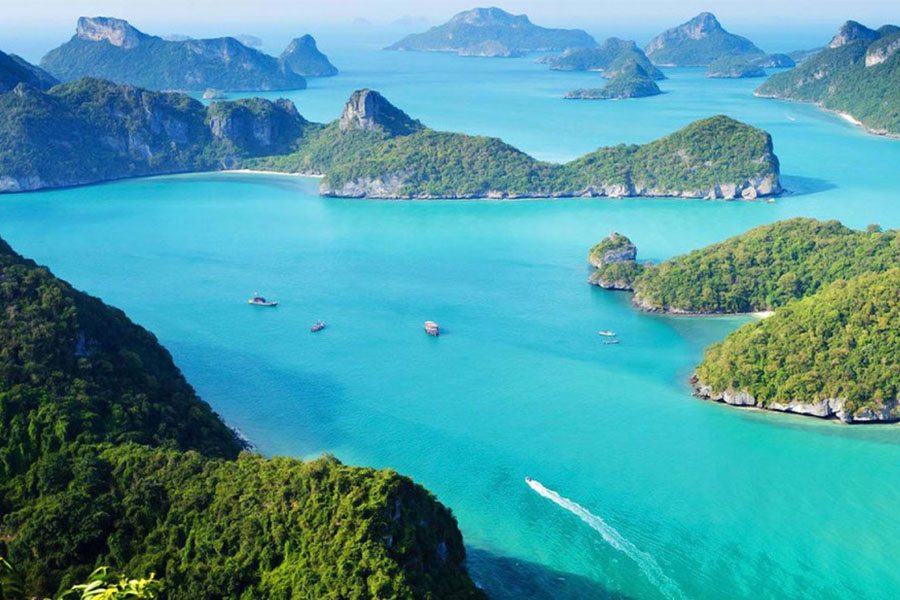 Koh Chang | photo credit – kohchangparadise
The eastern province of Rayong is home to some of Thailand's most stunning islands. Long after the rest of the country had opened up to travelers, Koh Chang remained off the beaten tourist trail. Despite its pristine natural splendor, the largest among dozens of islands in a beautifully positioned archipelago bordering Cambodia remained a well-kept secret for decades. Only in recent years have visitors arrived in numbers, with a selection of luxury resorts and spas springing up to accommodate them.
Exploring Koh Chang couldn't be easier. You can charter a yacht, hire a speedboat, take a jungle trekking or go diving.  If you prefer less strenuous pleasures, there's bird watching and even lessons in Thai cuisine.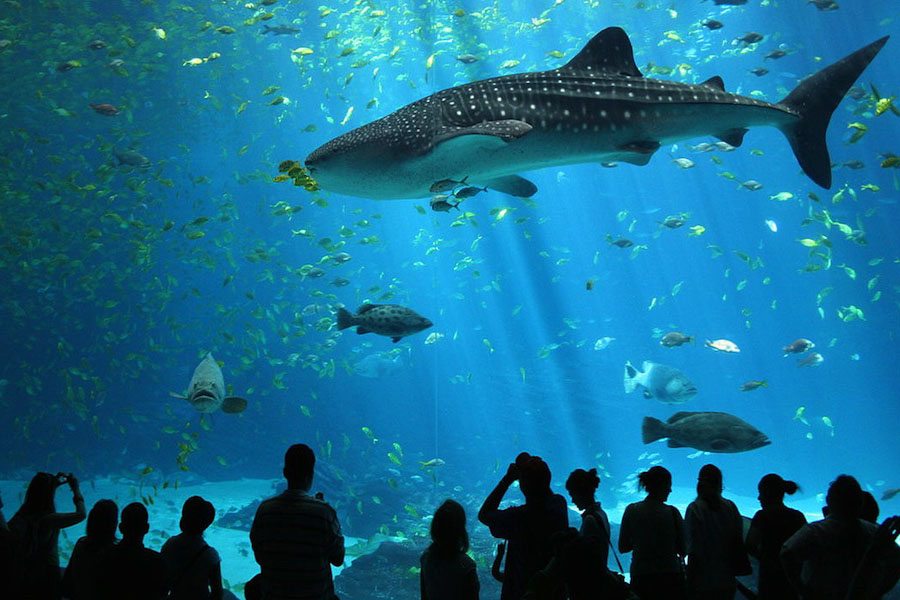 Rayong Aquarium | photo credit – fisheries
Another of Rayong's island paradises is Koh Samed. With its numerous coves and long sandy beaches, Koh Samed is not only one of Thailand's most picturesque islands but also a national marine park renowned for its stunning flora and fauna.
BANGKOK TO AYUTTHAYA:
IMMERSE YOURSELF IN THAILAND'S RICH CULRURAL HERITAGE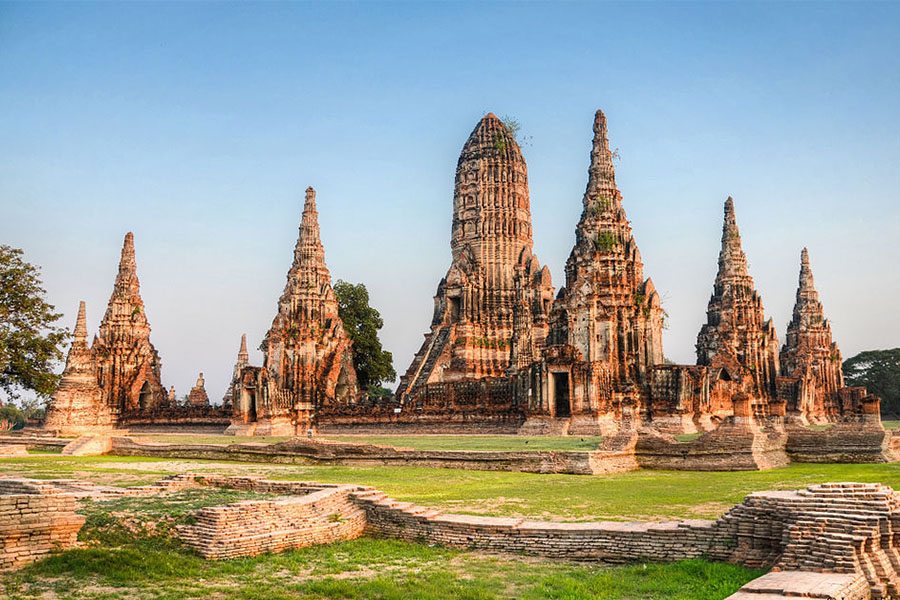 photo credit – Justin Vidamo   

 Sometimes it's OK to revel in the past.  In the archaeological wonderland known as the Historic City of Ayutthaya, eighty kilometers north of Bangkok, it's impossible not to revel.  In fact, you'll feel enveloped by the past, even transported to it.
A major trading port and one of the most powerful cities in the world in its heyday, Ayutthaya was the capital of Siam from the fourteenth to the eighteenth centuries.  Razed by the Burmese in 1767, it has been kept just as it was, and is officially recognized as a UNESCO World Heritage Centre.  The gigantic palaces, temples and extraordinary prang towers are ghostly but awe-inspiring monuments to a golden time in Thailand's rich history.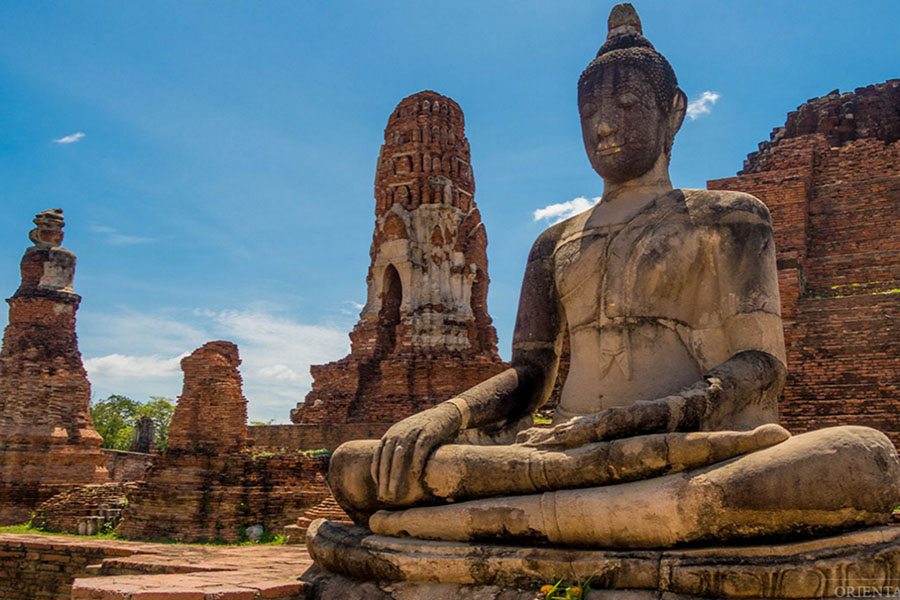 photo credit – onestep4ward : Johnny Ward 
Of course, the Ayutthaya trip is worth taking for the ancient city alone.  But First Class Guests may well find more to enjoy in the vicinity.  Many discerning visitors explore the fascinating museums, or seek out the Temple of the Reclining Buddha.  Those who like to be active can take a bike tour, or drop in on the friendly local golf course.
5 FIRST CLASS EXCURSIONS – SO MANY FIRST CLASS EXPERIENCES
The hardest part of recommending First Class Excursions from Bangkok has been limiting the list to just five.  Covering the entire gamut from A for Ancient to Z for Zany, Thailand travel never ceases to amaze with its wealth and diversity.  And it's not as if First Class Guests won't find more than enough things to do in Bangkok.  So you don't have to venture out of the city, but you really should.  That's the secret of these First Class Experiences.  Come to Bangkok and you're guaranteed to be spoiled – spoiled for choice, that is.
Author : First Class Bangkok
Related posts
Popular posts