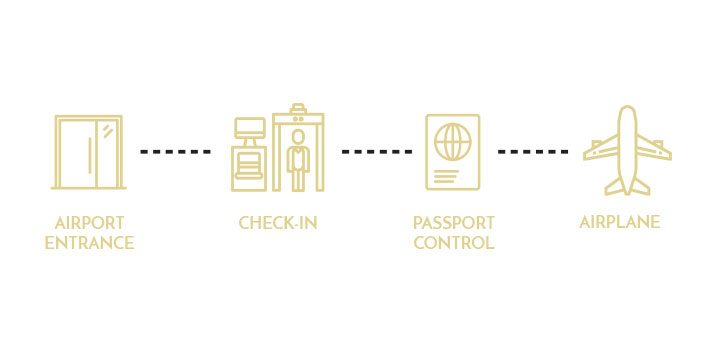 VIP Fast Track Departure
Smoothen your trip with Airport Fast track
First Class Bangkok specifically have designed an VIP Bangkok Airport Fast Track Service to eliminate the worries and stress of passing through the airport as you leave Bangkok. We understand the importance of reaching the airport in a relaxed frame of mind and checking-in with the minimum of time and fuss. Booking this service, you will enjoy a luxurious and relaxing journey to the airport by chauffeured limousine and personal assistance provided by our highly-trained and knowledgeable ground team who will escort you through the airport right up until your departure time.
Our English communicative chauffeur collects you from your specified departure point and drives you to the airport in a luxury limousine. We ensure that you arrive in plenty of time to complete your airport formalities at the special VIP immigration counter that is provided as part of the VIP service. If you booked the VIP Bangkok Airport Fast Track Arrivals service, you may have utilized the complimentary golf cart to take you from the arrival gate to immigration. Due to the rules and regulations in Suvarnabhumi International Airport, usage of the golf cart is not permitted on departure.
However, one of our ground staff representatives will assist you personally all the way through the airport to either the duty-free area, where you may wish to do some shopping; a VIP Airport Lounge, where you can relax in comfort before boarding your flight; or directly to the departure gate, depending on your personal preference. We committed to ensuring every service and special request you have booked that you will be enjoying a stress-free journey, from start to finish.